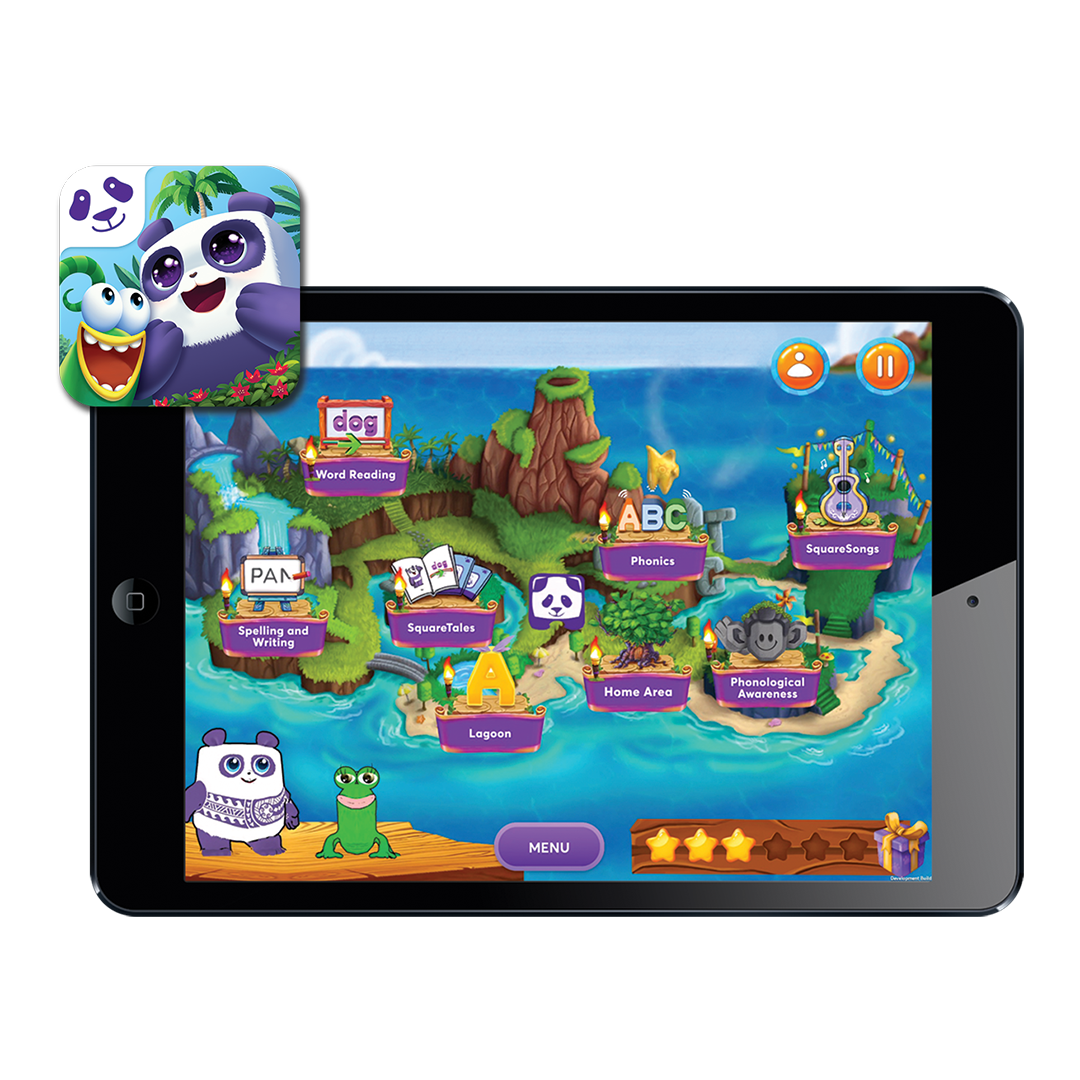 The Square Panda App
In the Square Panda app, every child's journey through the island adventure is different with a personalized learning path curated for each student. The Square Panda app is a unique world of educational play designed to keep every student engaged through scaffolded mini-games and 8 learning areas to explore.
Square Panda Classic Games
In addition to SquareLand, Square Panda offers 10 classic learning games which support foundational reading skills and both exploratory and guided learning.
Square Panda games provide reading readiness skills:
Letter identification
Decoding
Word families
Vocabulary
Print concepts
Letter sounds
Word construction
Onsets and rimes
Rhyming
Spelling
SquareTales
SquareTales is a unique system of digital and print books that engages students through endearing Square Panda characters, lively art, and compelling storylines.
The SquareTales curriculum follows Square Panda's sequenced phonics curriculum that introduces letters in small groups according to their effectiveness for teaching reading and spelling. Students can practice applying the phonics skills they are learning in SquareLand to reading carefully matched text with SquareTales. SquareTales provides scaffolded instruction for beginning readers as they progress from reading with support to reading independently.
SquareTales features
Provides simple, highly controlled text to support beginning readers.
Builds knowledge of word families and common spelling patterns.
Introduces CVC (consonant-vowel-consonant) words and sight words.
Supports ELA state standards in foundational reading skills.
Supports reading fluency through guided practice and repeated readings of text.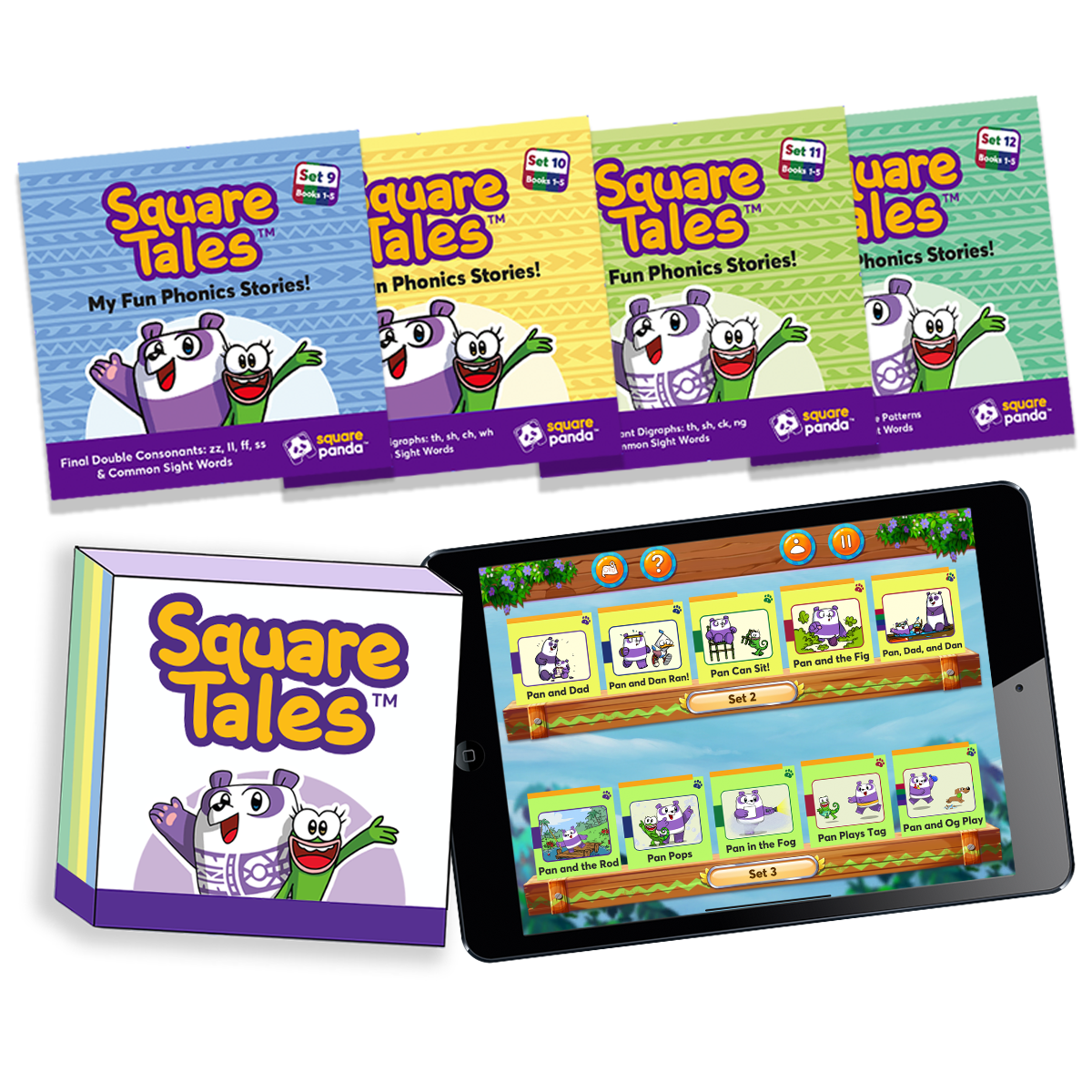 Digital books and print books
The SquareTales digital books provide interactive reading support to students at various reading levels. Students can receive support with blending words on request, repeated opportunities to read and hear text read aloud, and sight words. After receiving support through the digital books, students may move on to practice reading with the companion print books to experience the excitement of reading a book independently.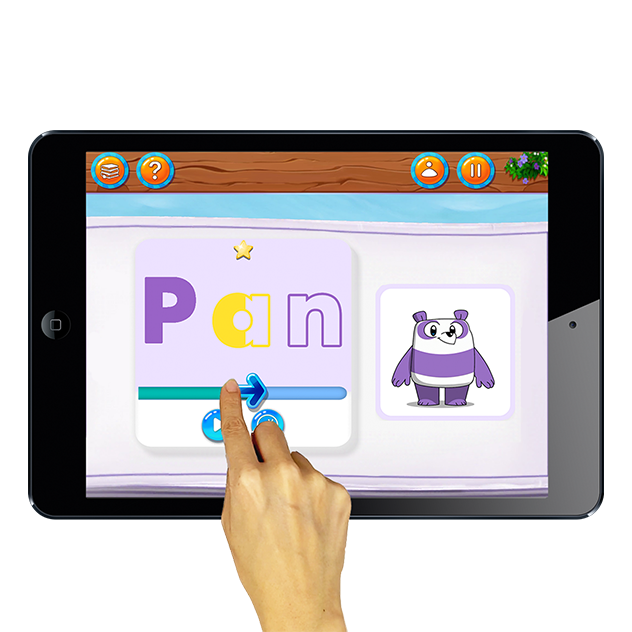 Instructional activities and materials
Students will be able to extend their learning through instructional activities in the digital and print books. The digital books feature interactive activities such as sight word recognition tasks, story sequencing, and vocabulary matching, and the print books include fun hands-on activities such as tracing, writing, and coloring. SquareTales also includes supplemental materials to extend learning opportunities, including flash cards, character trading cards, and bookmarks.
The SquareTales digital and print books can be used as a standalone resource in the classroom without the Square Panda playset.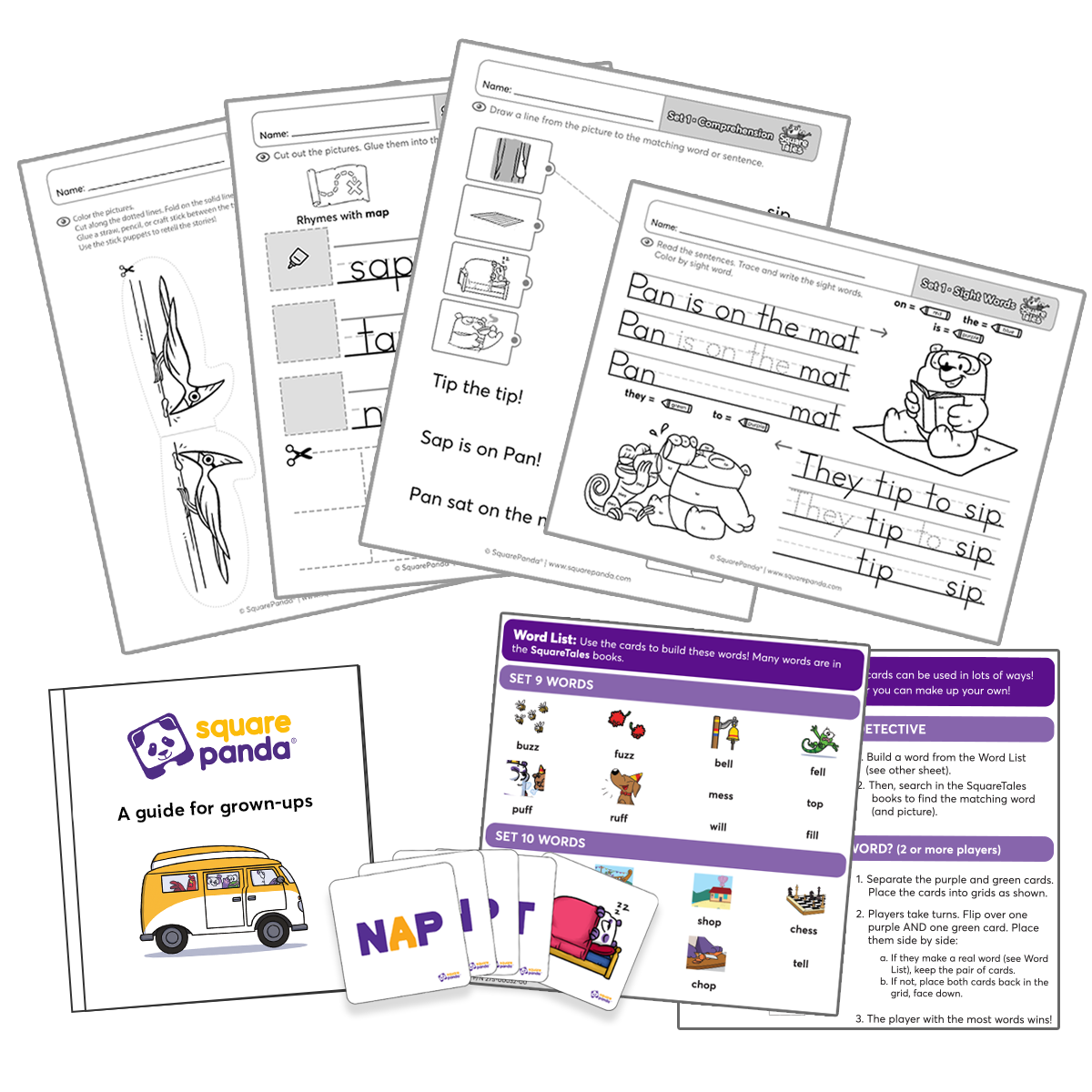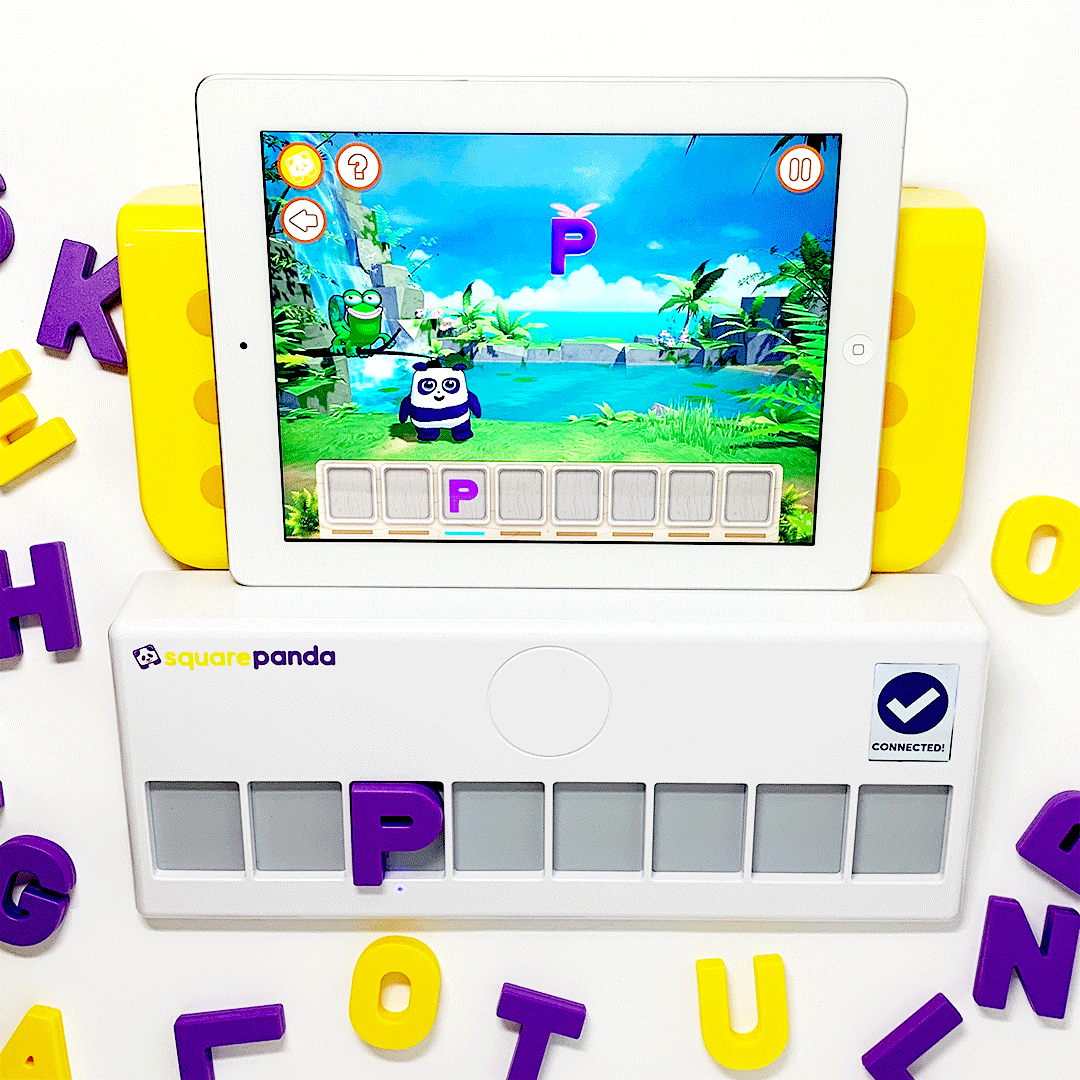 Square Panda Playset and Learning Games
Square Panda turns every classroom tablet into a supplementary phonics instructional tool. Square Panda's suite of learning games, paired with the Playset and Smart Letters, works along with SquareTales to provide students with meaningful opportunities to develop the essential skills they need to read connected text. An easy-to-navigate Teacher Portal helps teachers to monitor student activity and progress.
Square Panda Classroom Edition includes:
Square Panda Playset and Smart Letters
Subscription-based access to a suite of learning games and a cloud-based Teacher Portal