Download research & resources
Neuroscience research
Build reading fluency across diverse populations, including Title I, ELL, RTI, and SPED.
How does Square Panda support neuroscience research findings?*
Multisensory perception supports optimal learning.

Square Panda combines letters with sounds in a tactile environment, turning tablets into phonics learning stations that leverage sight, sound, AND touch.
Struggling students benefit from multisensory cues.

Square Panda's multisensory approach can advance low-performing students' foundational skills while helping other learners progress through exploratory play.
High-poverty students benefit the most.

Square Panda supports children at school and at home—developing early reading skills with an eye to long-term challenges such as dropout prevention.
Second-language learners need additional reading support.

Square Panda serves as a foundational crosswalk between English and a students' native language, as learners build their understanding of key phonics principles.
Early phonics instruction has the greatest impact.

To engage all PreK-3 students, Square Panda advances phonological awareness, rhyming, blending, segmentation, letter-sound associations, decoding, encoding, and more.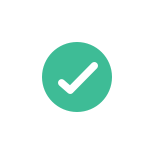 Square Panda partners with Dr. Bruce McCandliss, neuroscience researcher at Stanford University, and follows the guidelines of the National Reading and National Literacy Panels.
*Sources: Birsh, 1999; Blau et al., 2009; Blau et al., 2010; Bowey, 1995; Hecht et al., 2000; Montessori, 1967; Reid, 2013; National Literacy Panel, 2006; NICHD, 2000; Noble, Farah, McCandliss, 2006; Van Atteveldt et al., 2004.